Fulfilling the Shortcomings of Rural Education, and Using Art to Help Achieve Dreams
"I really enjoy drawing. I know children from big cities have various after school activities and art lessons, but my hometown does not have such resources. After participating in the Art For All Coloring Session and Art classes, I discovered the significant influence of Art. I look up to the students who hosted these events, and when I grow up, I also want to use Art to change the face of my hometown, just like the members of Art For All".
Student from Mochenghu Elementary School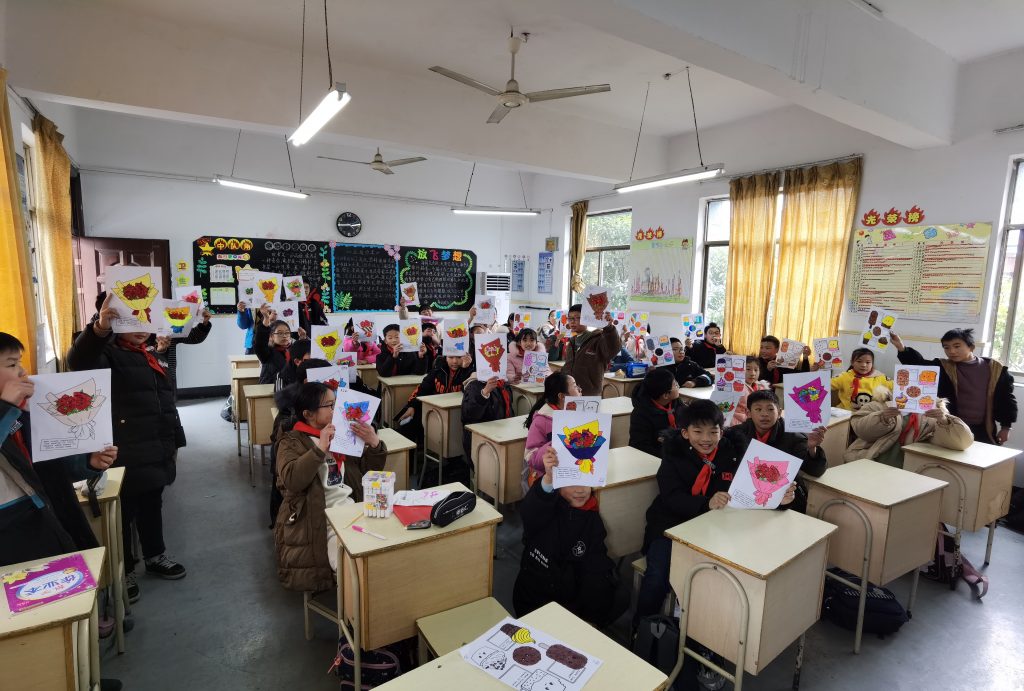 The Art For All club was established in 2019. The founder/ president, Zhang Xinxin (Cathy), is currently a junior at Santa Margarita Catholic High School in Orange County, USA. Cathy has loved art since she was a child, and she firmly believes art has the power to change our world for the better.
The Purpose
In recent years, with the successes of poverty alleviation, many remote villages in China were able to overcome poverty and provide basic education to their children. However, cultural and artistic resources are scarce, especially compared to the cities. Xinxin says in her interview, "I aim to make art accessible to people coming from different cultures, especially underprivileged children who lacks the recourses and proper art education. By sharing the knowledge and resources we poses, we could make a big impact on the lives of numerous rural children, such as inspiring their interest and desire for art education. Reaching out to these students reflects my original intention of the establishing the club: 'Being an artist is not about how good you are. It is about how you utilize your work to make others feel inspired'. I organized my members to illustrate and publish a coloring books and fundraised around $800 to purchase art materials for the children. Everything went smooth, and we are ready to begin our next stage — outreach communication to rural schools".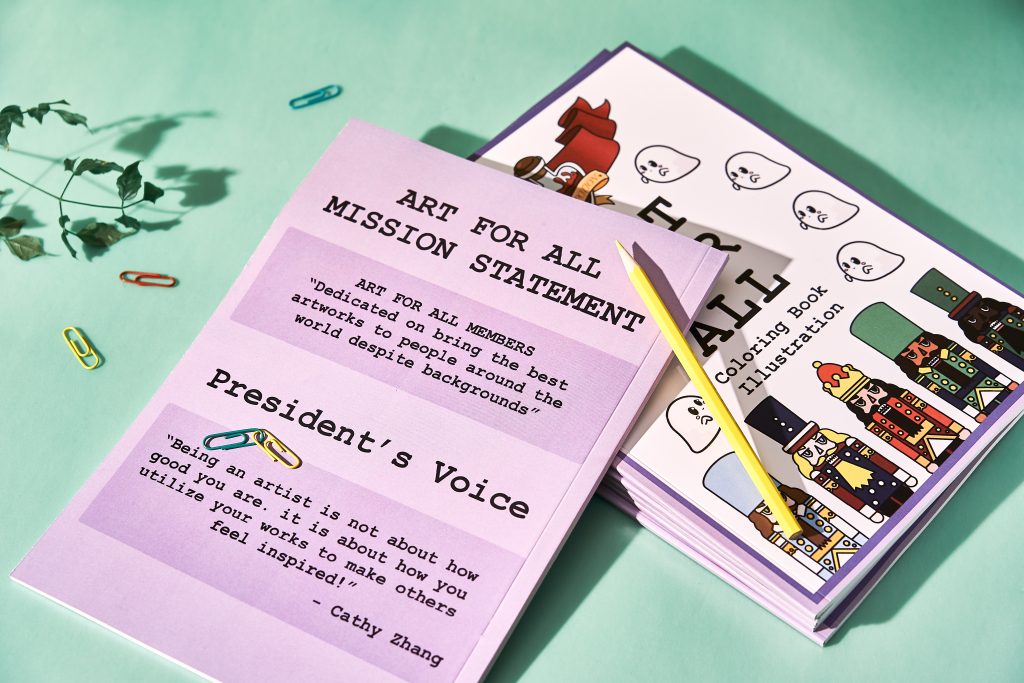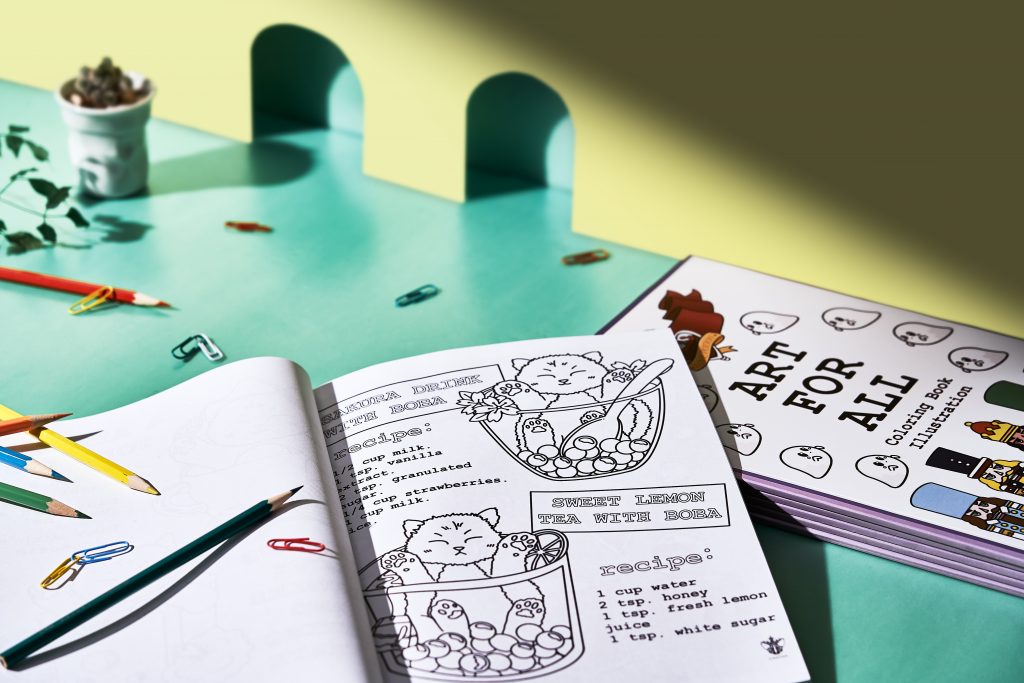 The Next Big Step
Xinxin, with the help of her club members, selected several rural primary schools. The members devised both a remote and in-person teaching plan and reached out to the school principals presenting their plan for the possible art session. Their teaching plans won the school's appreciation and full support, and the coloring session is put on schedule.
On January 1, 2021, Xinxin and Yulu (vice president) hosted the first online coloring session with around 30 students from Guangdong Huizhou Chongya Experimental School. Prior to the event, each student received a coloring book and coloring materials. Xinxin has set up several meeting reminders and exclusive meeting links and guided the students step by step on how to navigate the Voov meeting software since most students had little access and experience using such technology. "I was overwhelmed with excitement when students began entering the meeting room one by one," said Xinxin, "everyone was coloring gracefully, actively participating and presenting their artwork. Especially in the final Q&A session, the students exhibited a strong interest in the artistic creation, American culture, and our life studying abroad. No doubt, our first session had successfully concluded".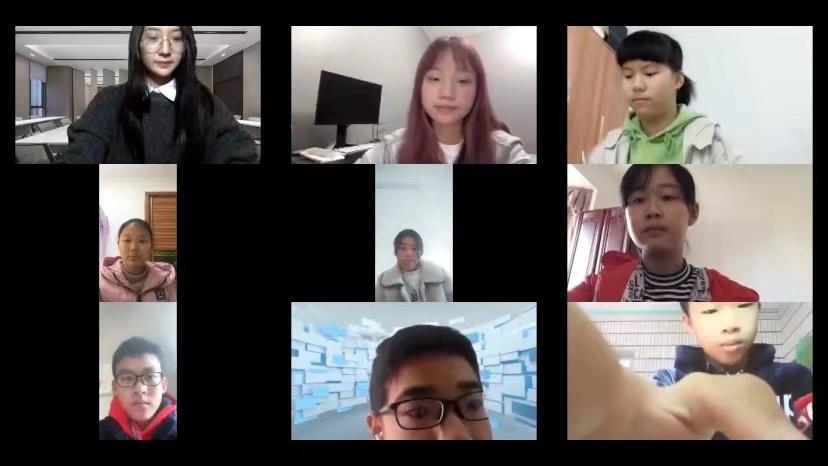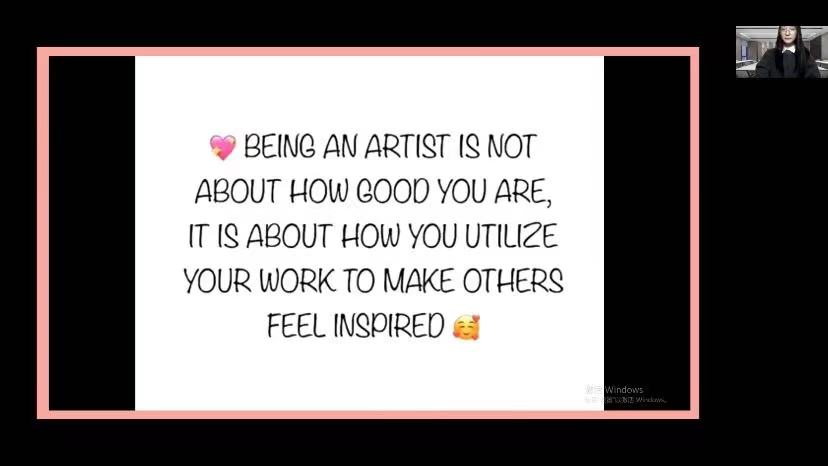 The Venture Continues
After the first successful virtual experience with the students, Xinxin and Jiayi (vice president) began planning their next coloring session. They decided to conduct a hybrid of online and offline experiment, where Xinxin will remain virtual from her home in the U.S., and Jiayi will fly to Mochenghu Elementary School in Zhuji, Zhejiang for the next session on January 6th, 2021. However, due to the unfamiliarity with the school's network and equipment, the girls had trouble connecting the Voov audio. Ms. Ye, the head teacher, helped resolve the problem by leaning her phone on the podium to play the sound, and projecting the ppt on the big screen separately. Xinxin got to connect with the students in real time, and was able to capture the lovely scene where more than 30 children's head were displayed on one device.
After class, many students complained this an hour and a half session wasn't enough to satisfy their curiosity and creativity. Both the students and teaches agreed that this experience with Art For All allowed them to experience a different learning atmosphere and have a deeper understanding of Art and the American culture. The members of Art For All who participated in hosting and teaching the art sessions also enjoyed their time with the students, and everyone has decided to continue making an impact on more children by further expanding the influence of art.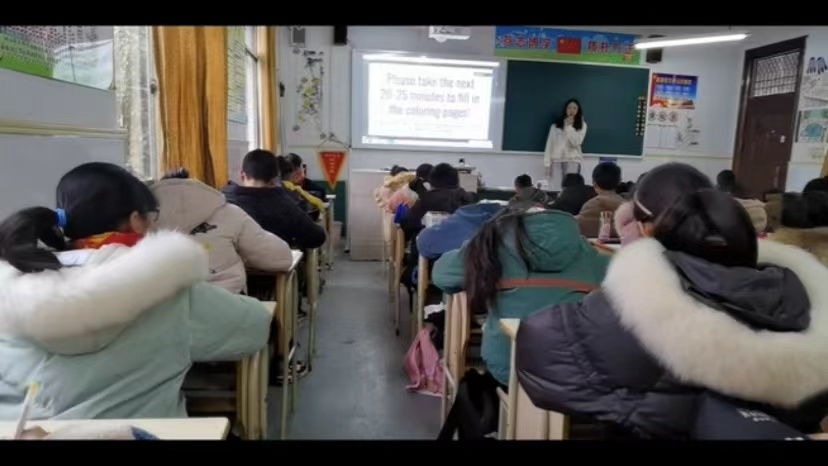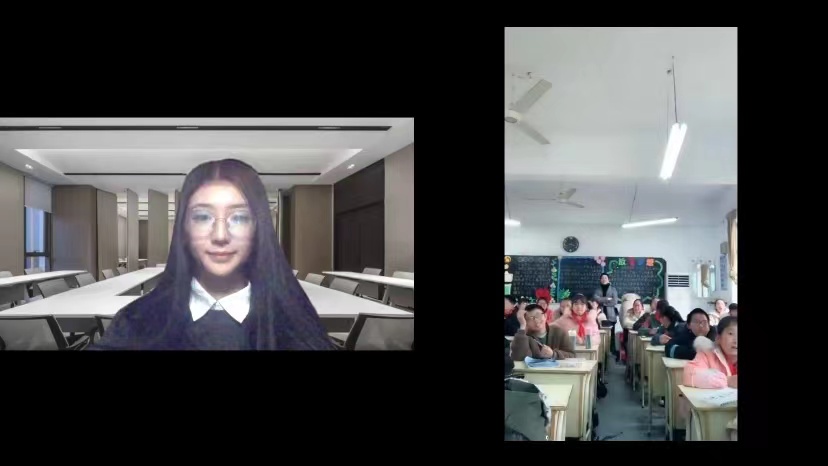 Art For All's Future Goals
Currently, Art For All has distributed 70+ coloring books (40 books in the U.S., and 30 books in China) and 200+ individual coloring pages; produced 17 educational videos; and hosted several live and recorded Q/A sessions with the children addressing art and American culture. As for their future plans, Xin Xin hopes to raise more funds to keep shipping the coloring books to more schools and organizations; sharing them with more children, and donating more art supplies. In addition, many children in China have expressed interest in American culture and their dream to study abroad. Xinxin wants to provide these students with a broader international perspective and encourage them to build a strong foundation in English or other languages.
Art For All will continue spreading their influence to remote areas in China, and beyond, so underprivileged children can pursue their artistic dreams just like every child should have the right to.