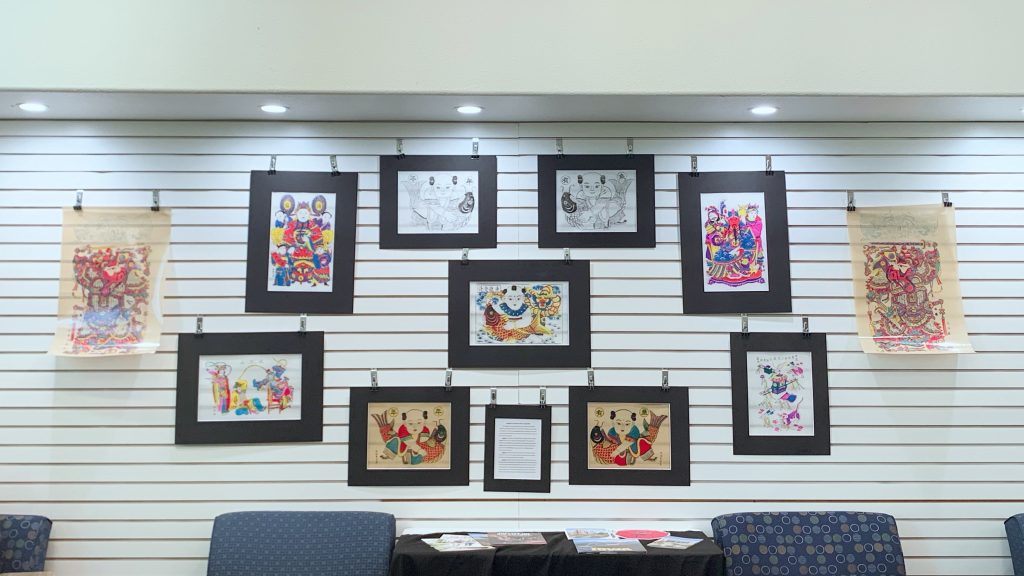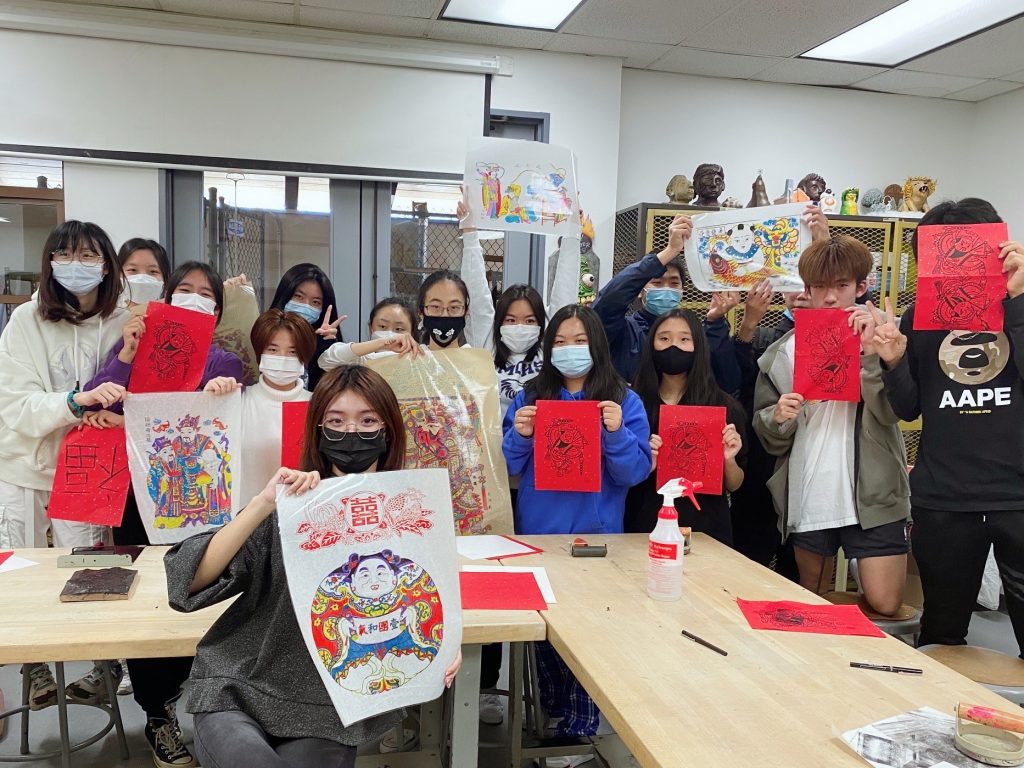 Introduction
The Yangjiabu Chinese woodblock prints are traditional folk crafts that originated in Weifang, Shandong Province. It dates back to the Ming Dynasty and advanced in the Qing Dynasty. This form of printing emphasized festive, intense colors and symmetry by using concise and smooth lines on top of vibrant inks. It reflected the ideals, customs, and daily life of the Chinese culture.
Content: the main content of Yangjiabu Chinese Typography includes six categories: traditions such as New Year, marriage, and farming; prosperity such as good fortune, children, and wealth; exorcise such as warding off the evil spirits and protecting the family; allusions such as the stories of Three Visits to the Thatched Cottage and Eight Immortals Crossing the Sea; entertainments such as plays and politics, and landscapes such as flowers, plants, and mountains.
Purpose: people hang these prints on their doors, living rooms, teahouses, theatres, workplaces, and school settings to decorate the living environment, resemble the folk culture, and bring a rustic flavor and festive atmosphere.
Process: Creating a woodblock print includes multiple steps, including painting, engraving, printing, and mounting. Each step, especially carving, is extremely delicate and requires meticulous technique and years of experience. The first step is to plan out the design and mirror the drawing onto the wooden board. Then artists carefully carve around the mainlined version, leaving a smooth and defined outline. After creating the mainlines, it is ready for printing by applying colored inks and mounting the paper as the final step.
It is possible to produce woodblock paintings that include multiple colors. The process is similar to the modern colored printers, where primary colors (yellow, red, blue) are layered to create other secondary colors. It would typically require three sets of colored boards that overlap to create one design and one mainlined board to create black outlines around the design.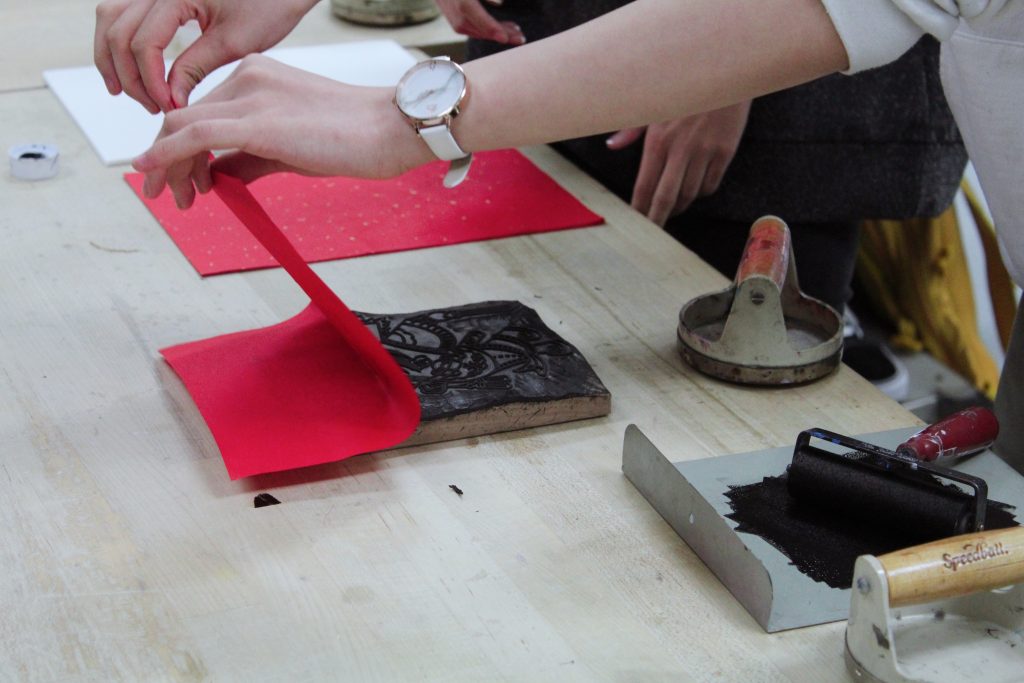 Preparation
Xinxin plans to hold the first Chinese Typography and Printmaking Workshop at Santa Margarita Catholic High School on October 20, 2021. The workshop will run from 2 – 3pm and provide attendending students with the opportunity to experiment with the printmaking process and learn about the history and cultural context of traditional chinese typography.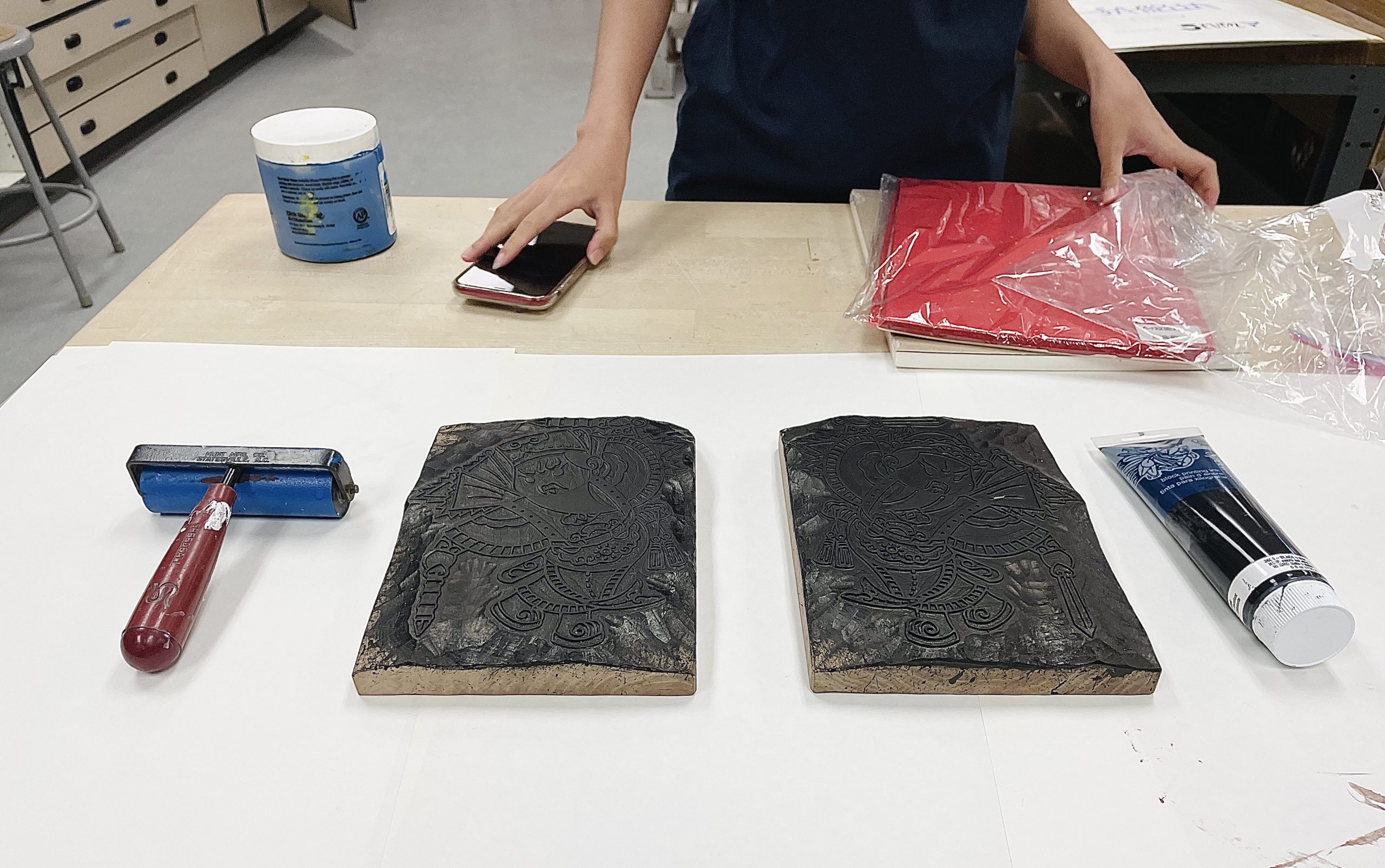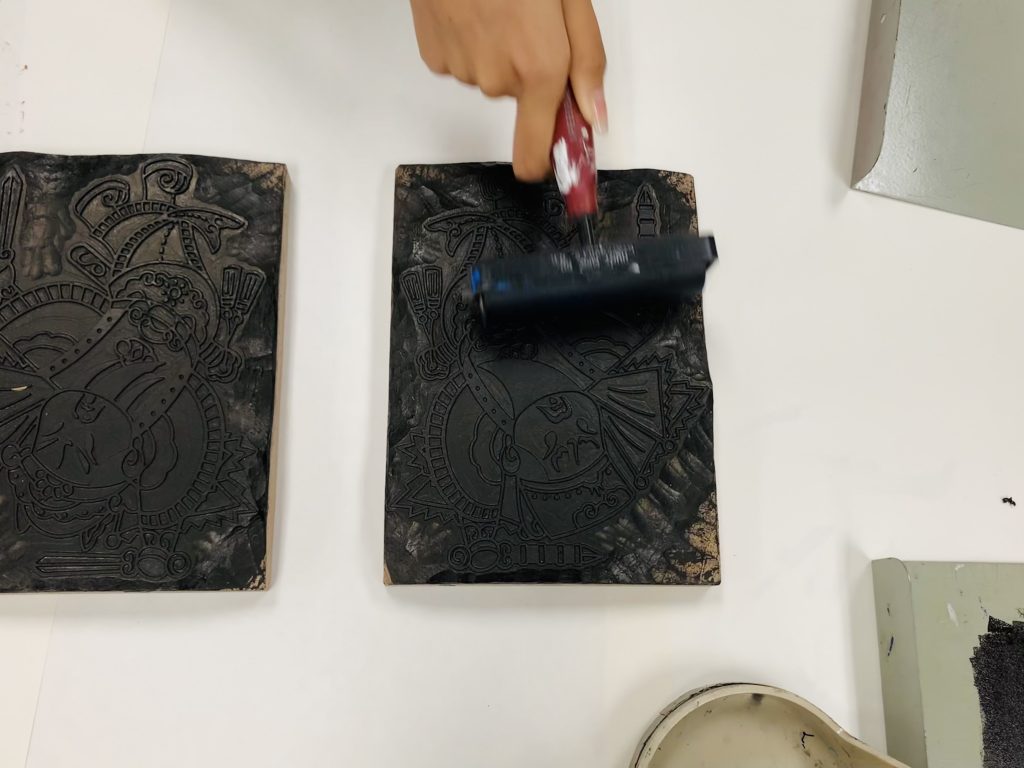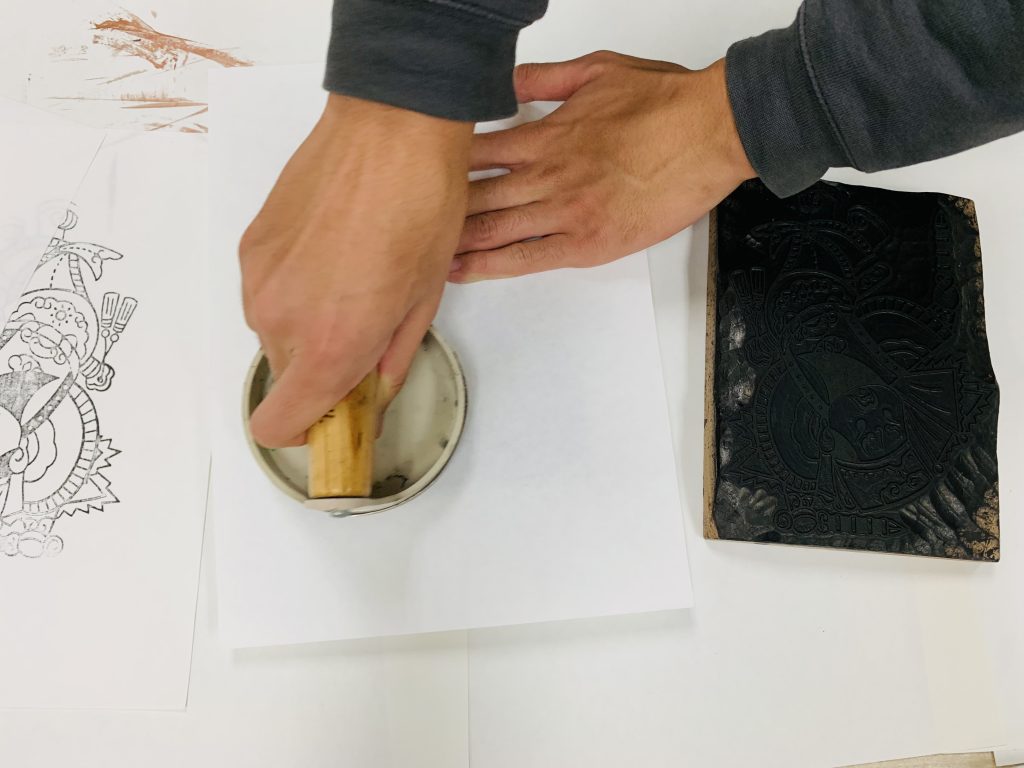 Workshop
This past Wednesday, over 30 students attended the workshop and got to experiment with printmaking.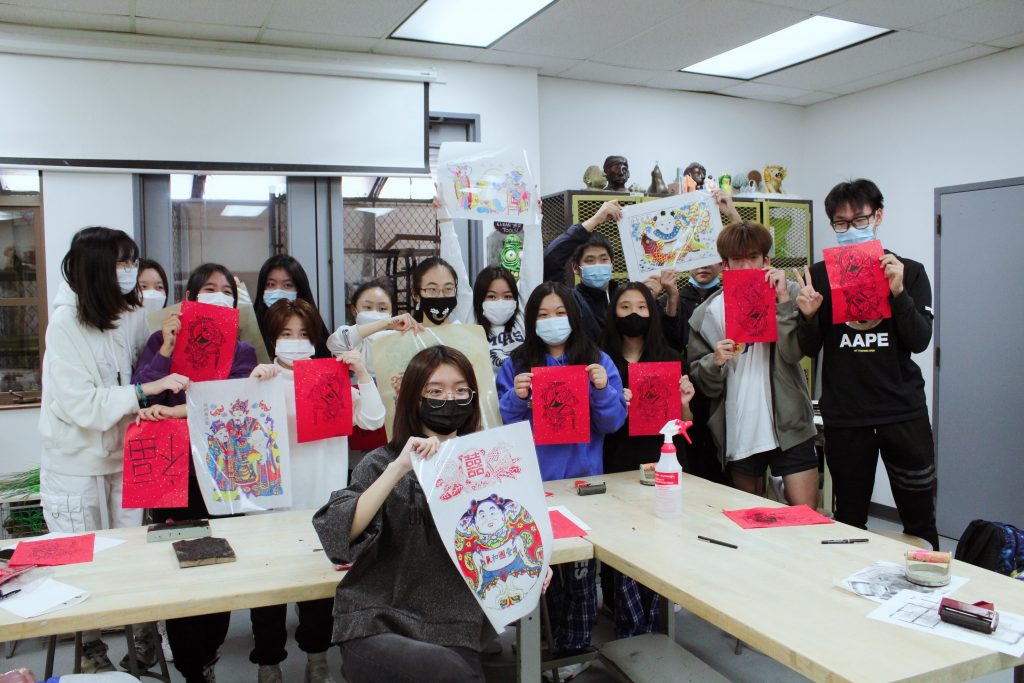 For this workshop we offered a set of two different boards as well as red paper sheet with embedded gold foil symbolizing good luck.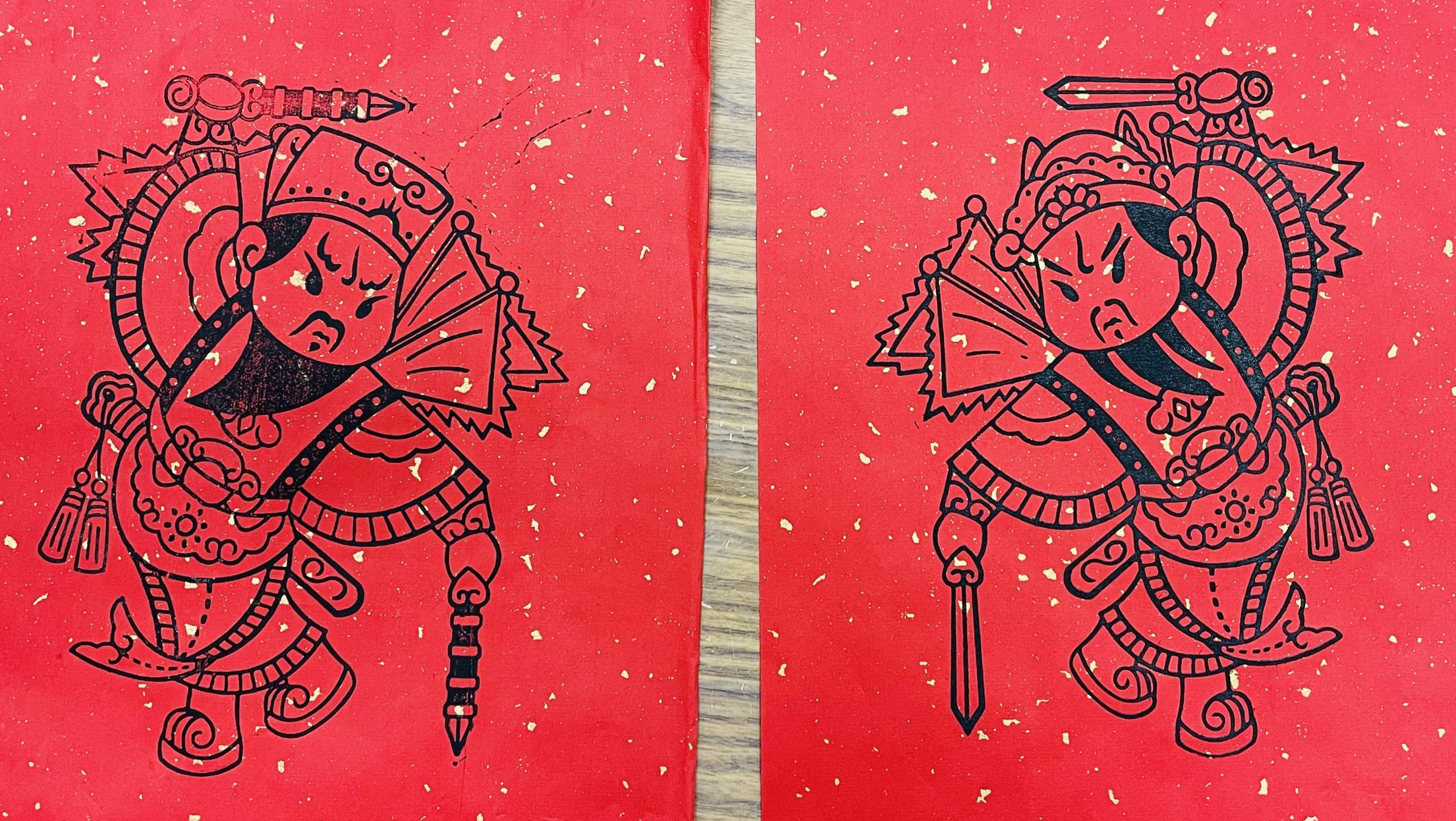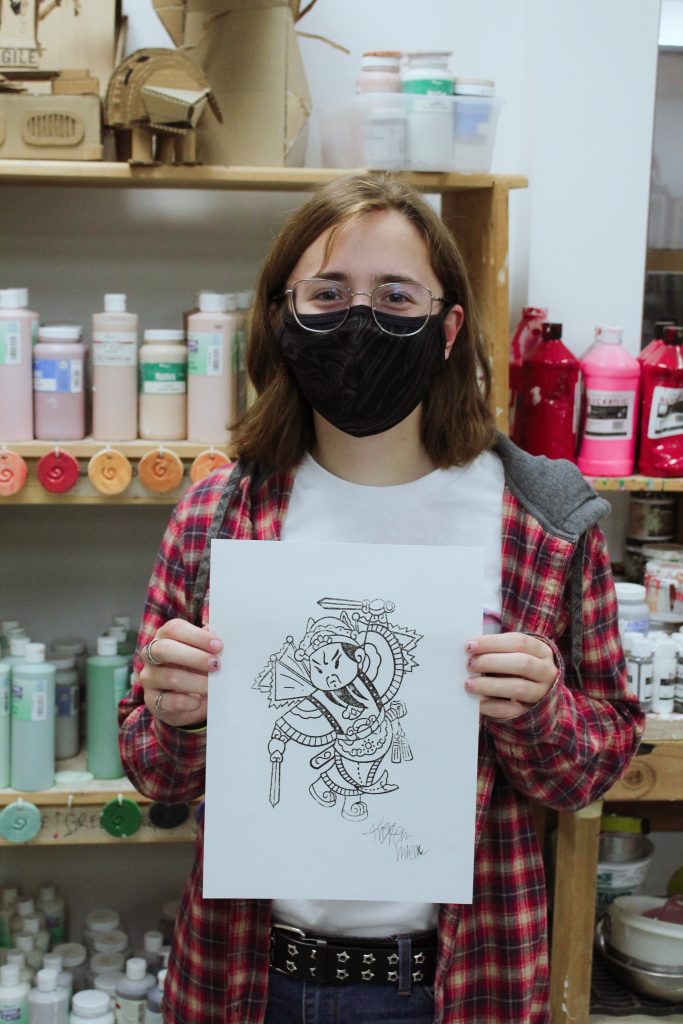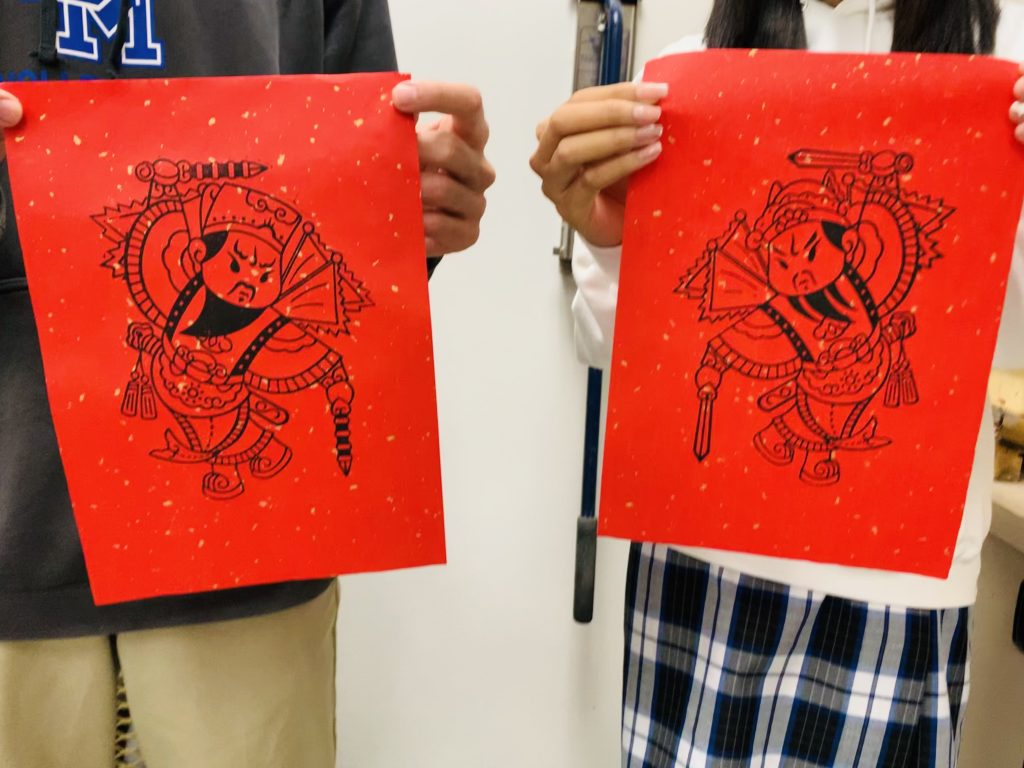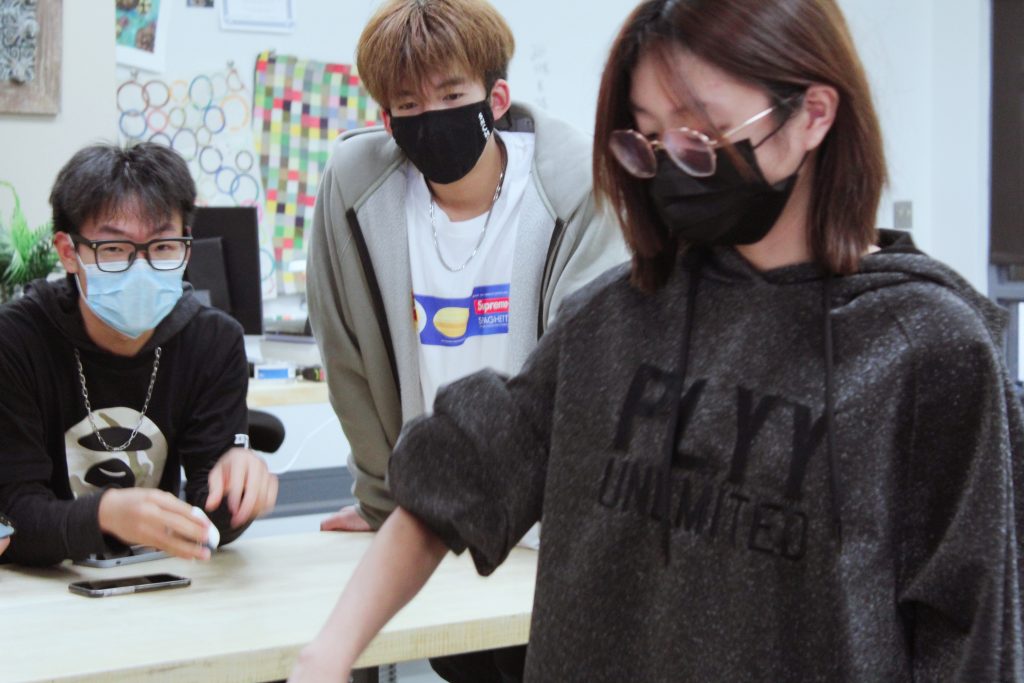 Exhibition
Out of fifty-four pieces of donated artwork, Xinxin has selected eleven that symbolizes either prosperity or guardiancy to displace in the SM library. The Exhibition will be available to all students. faculties, and visitors.