As the president of Art For All, I started the Art For All Coloring Book project hoping to bring happiness to people suffering during the COVID-19 pandemic. This project features the artworks of the Art For All club members: organized into a coloring book format. Our club hosted coloring sessions in Orange County, California, and multiple rural areas in China, promoting art and inclusion, as well as the American and Chinese cultures.
Website at www.artforallusa.com
Coloring Book Preview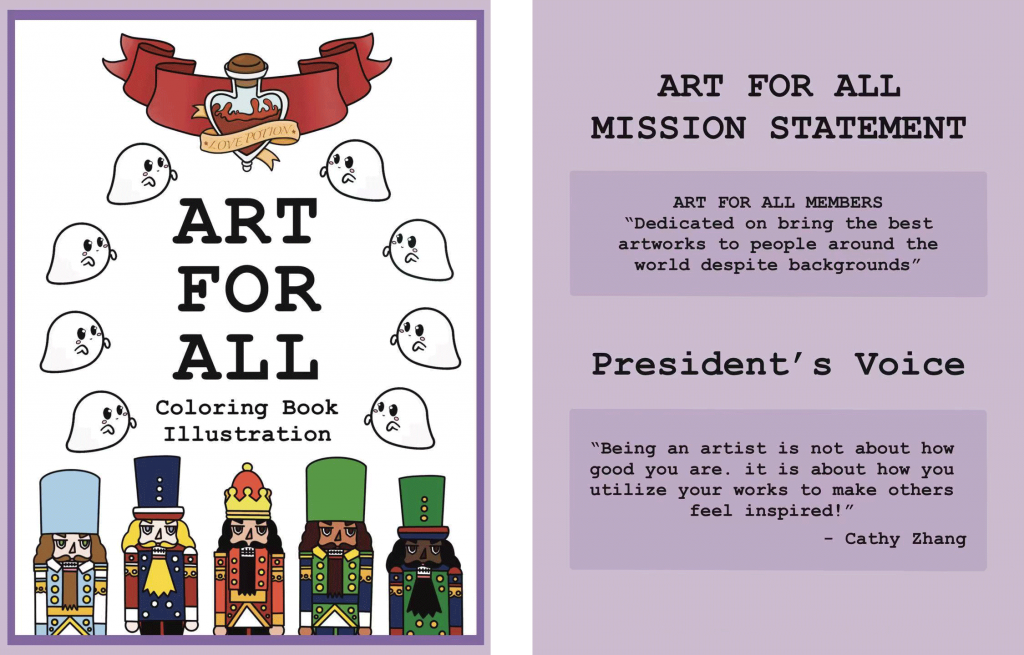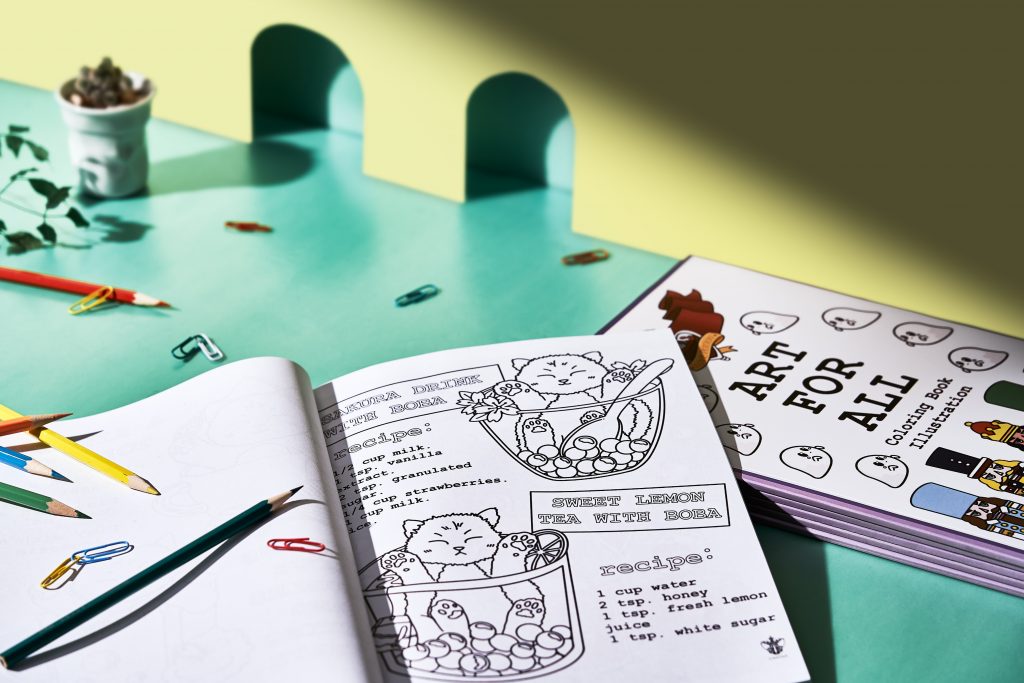 The book is divided into 4 sections (cartoon characters, facts and learning, florals, and collectibles). Each section targets children of different age group, ranging from simple geometric forms to complex designs and facts about animals and astronomy.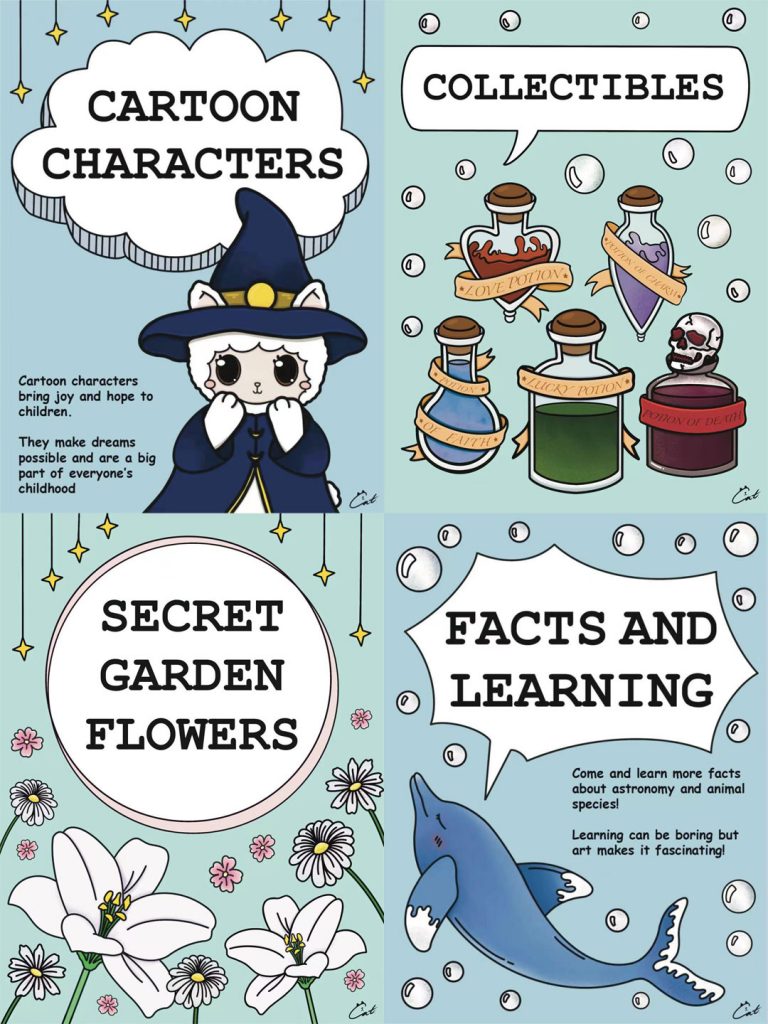 In addition to publishing the book, I reached out to organizations and school in orange county and China to donate coloring books and hold online coloring sessions to interact with children.
(a pile of our coloring book/ posters promoting the coloring sessions)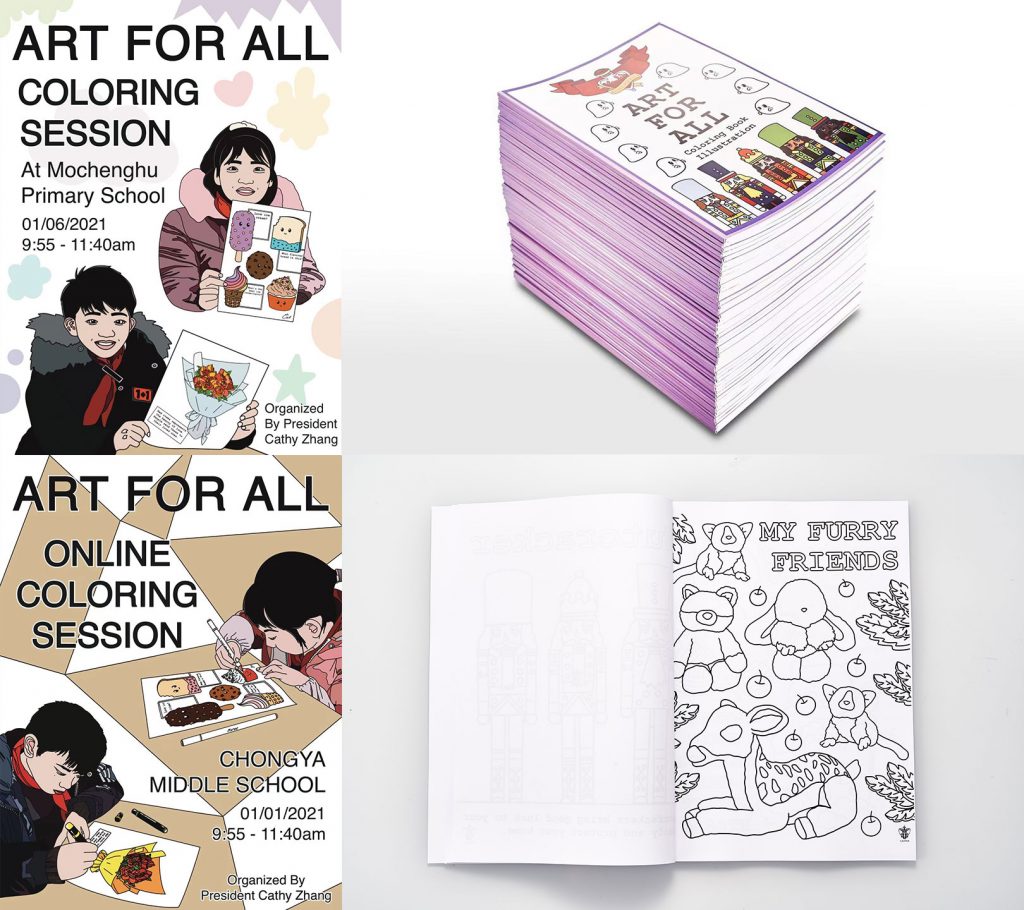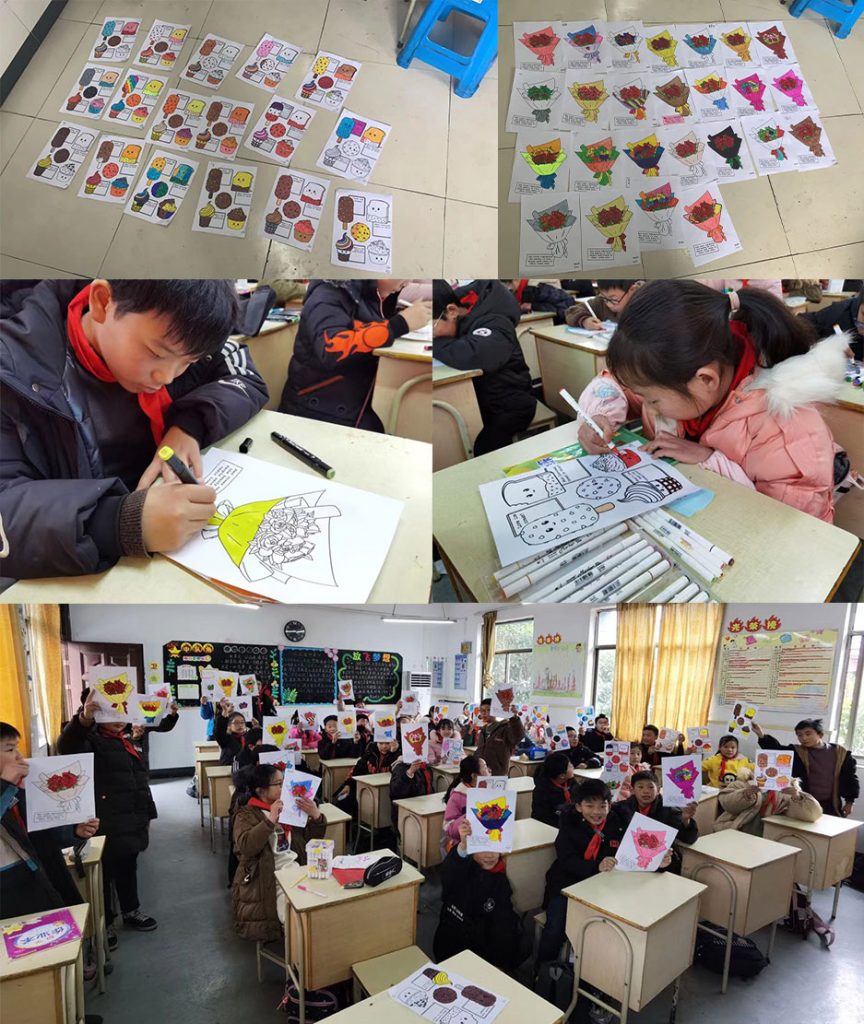 February 1, 2021, I was featured in a report by the China Rural Network, praising my organization of the AFA Coloring Book Project. February 5, 2021, the Xinhuanet reposted the report, and it is currently close to 1 million views with over 600 likes. February 7, 2021, the project went viral and was featured on many famous networks such as China Economic Net, China.com, and China Daily, etc.
http://city.ce.cn/cjzx/202102/07/t20210207_7306291.shtml?ivk_sa=1024320u
http://www.js-le.com/a/wenhua/2021/0208/62500.html?ivk_sa=1024320u
http://www.shhcgroup.cn/wen/w_9g5m46.html?ivk_sa=1024320u 
http://www.nvmoo.com/shehui/202102/141123.html?ivk_sa=1024320u 
http://caijing.chinadaily.com.cn/a/202102/07/WS601f98f0a3101e7ce973efdc.html 
https://m.tech.china.com/redian/2021/0207/022021_712429.html?ivk_sa=1024320u 
http://www.51taofang.cn/open/zyp3wn.html?ivk_sa=1024320u 
http://www.ipava.cn/a/dzkdqd.html?ivk_sa=1024320u
Recording of lessons and introductory videos are posted on youtube:
https://youtu.be/nHsW83dM3aohttps://youtu.be/k042GB31NyE